Hello Fellow Gardeners,
Hope you survived the blizzard and are enjoying the warm weather we have while it lasts!   Below are some gardening tips, educational opportunities, and events for February. Don't miss our meeting on Tuesday, February 23rd, 7:30 pm with a Master Gardener guest speakers, Merikay Smith and Lee Anne Gellety, who will give a presentation on Creating Children's Gardens: Growing Gardeners!
Planning:
Flowers and Groundcovers:
Trees and Shrubs:
Herbs, Veggies, and Fruit:
Sow greens indoors or outdoors in cold frame. Apply dormant oil spray to fruit trees.
Start seeds for: Cabbage, chives, fennel, sage, thyme, rosemary
Begin successive plantings of peas using inoculant.

Growing edible plants indoors.

Diseases to watch for: Damping off of seedlings
Here are some more

fruit

and

vegetable

gardening tips

for February from UMD's HGIC.
Lawns:
Indoors/Houseplants:
Indoor/Outdoor Insect and Wildlife Tips:
Source: University of Maryland's Home and Garden Information Center (HGIC).
February
See below for upcoming local events in February. Don't miss our meeting on Tuesday, February 23rd, starting at 7:30 pm with a Master Gardener guest speaker, Merikay Smith and Lee Anne Gellety who will give a presentation on Creating Children's Gardens: Growing Gardeners!

Winter is right around the corner…and we have lots of festivals and events to help you enjoy the season! Check out www.MontgomeryParks.org/festivals for a list of major events happening in late November through February.
Weekends in February
Times Vary | Brookside Nature Center
$6/person | Ages 3 & up | Saturday & Sundays in February
February is Maple Sugaring Month at Brookside Nature Center. Every Saturday and Sunday you'll have an opportunity to experience an American tradition: maple sugaring! Watch the whole maple sugaring process from start to finish. See sap drip from trees and taste it. Watch us boil it down into sweet maple syrup, then sample a tasty treat. Join in the fun and activities and learn something new at this family-friendly program! Space is limited so pre-registration is encouraged.
Register
COLOR MARYLAND GREEN is an art and poetry contest hosted by the Maryland Departments of Natural Resources (DNR) and Environment (MDE) designed to inspire stewardship and outdoor learning.
Subject matter should demonstrate the student's appreciation of our natural world, including but not limited to our air, water, land, fish and wildlife.
Deadline:  All entries must be postmarked by March 4, 2016.
Maryland Department of Natural Resources
c/o Color Maryland Green Contest
580 Taylor Avenue, D4
Annapolis, MD 21401
Winners will be announced on or before Earth Day, April 22.
Prizes
A 2016 Maryland Park Passport will be awarded to the best overall entry by age group in each of the drawing/painting, digital illustration, photography and poetry categories. One overall video will be selected. Semi-finalists will also be acknowledged.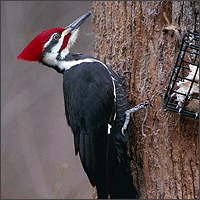 Location:
Brookside Nature Center
1400 Glenallan Ave.
Wheaton, MD 20902
  View map
Help us keep track of the birds that come to our feeders and promote the bird census records compiled at the Cornell Lab of Ornithology. The Great Backyard Bird Count (GBBC) occurs February 12- 15, 2016. Observers are asked to come to Brookside Nature Center between 9 am and 5 pm and observe from our indoor viewing station or from our outdoor viewing ramp, the number and species of birds at our feeders for one or more hours. Your recorded results will be sent to the Cornell data base. This is a great Citizen Science project for bird lovers over the age of 12 or anyone who can accurately identify common bird species, and count over ten!
12 & 13 year olds can also volunteer, but must be accompanied by an adult.
CONTACT: Jennifer to set up a date and time at jmcguire319@gmail.com.
Website:www.brooksidenature.org
Background check required: No
Minimum age of volunteers: 12
Job type: Event (1-7 days)
Volunteer type:  Adult, Family, Senior (55+), Youth, Student Service Learning, Group
2016 Spring Gardening Conference
Presented by the Montgomery County Master Gardeners EXPLODING THE MYTHS: Fascinating Facts to Help You Avoid Common Gardening Mythstakes! Saturday, February 20, 2016* University of Maryland Extension Montgomery County Office, 18410 Muncaster Rd., Derwood, MD $55 per person or $50 each for two or more, includes lunch Registration closes Febuary 16; no refunds after February 13 *Snow date – February 27, 2016 (In case of inclement weather, we follow Montgomery County Public Schools' Weekend Activity Policy.) Schedule of Events Registration…
MCT Garden Club February Meeting Topic: Creating Children's Gardens: Growing Gardeners
Hi Fellow Gardeners and Neighbors!
The Mill Creek Towne Garden Club is having a Master Gardener presentation presented by Merikay Smith and Lee Anne Gellety in February on Creating Children's Gardens: Growing Gardeners. Please come join us – all are welcome!  Below are the details.
Date: Tuesday, February 23, 2016 @ 7:30 pm
Topic: Creating Children's Gardens: Growing Gardeners
Speaker: Merikay Smith and Lee Anne Gellety, Master Gardeners
Location: Mill Creek Towne Elementary Teacher's Lounge
Hostesses: Nancy Brady, Heather Whirley
Saturday, February 13
Noon – 4 p.m. | Black Hill Nature Programs
FREE | All AgesBring the whole family for a day filled with activites, demonstrations, and exhibits to celebrate the wondrous water birds that call Little Seneca Lake home during the winter. Try your hand at carving a decoy. Make a bird bonnet to look like a hooded merganser or a bufflehead. Learn about wood duck nest box Citizen Science initiatives. Join guided excursions to catch a glimpse of marine ducks, swans and maybe even the Black Hill eagles! No registration required for this free event.
Learn More
Saturday, February 27 & Sunday, 28
Times Vary | Josiah Henson Park
Visit www.HistoryInTheParks.org for updated schedules & information.Celebrate Black History Month by retracing the footsteps of Reverent Josiah Henson from his enslavement to escape on the Underground Railroad to freedom in Canada, watching the Time Team America PBS documentary about archaeology discoveries made at Josiah Henson Park, and participate in a spoken word poetry event. Learn more at HistoryInTheParks.org.
Learn More
March
Sunday, March 6
Noon – 4 p.m. | Black Hill Nature Programs
FREE | All AgesWeather you're a novice or an expert, all are welcome for a day of garden talk and practice. Naturalists, garden pros, and Master Gardeners will all be on-hand to share their advice and expertise. We'll have activities for the whole family. No registration needed.
More Info Coming Soon!
Tuesday, March 8 & Thursday, March 10
7 a.m. – 7 p.m. | Trip leaves from Brookside Gardens
$90/person (includes coach transportation & entrance fee)
Register at

ActiveMONTGOMERY.org


Join us for a trip to the Philadelphia International Flower Show. Be inspired as you explore acres of great gardens and learn from the world's most celebrated growers and florists.
Register